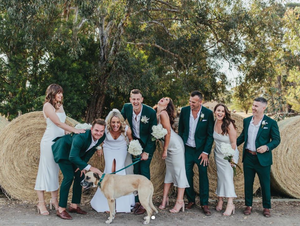 MINIMUM NOTICE PERIOD
A minimum of four weeks notice is required.
DELIVERY
Delivery is available Monday - Saturday 9am - 5pm.
All bouquets are delivered in our signature bridal box and in water. All Bridal Party items can be delivered the day before the wedding, though we recommend they are kept in a very cool space, away from light, heat and draughts. AMALFI FLORAL DESIGN is not responsible for damage or dehydration caused by improper care and replacement items required will be charged at the full rate.
CANCELLATION
Once payment is received, cancellations at any time will forfeit the entire amount paid. Date changes cannot be guaranteed and in the event that AMALFI FLORAL DESIGN is unable to accomodate your new date, the amount paid will be forfeited in total.
By making payment to AMALFI FLORAL DESIGN, you agree to the above terms.